RECORDING STUDIO, MELBOURNE
Big Rooms, Vintage & Modern Gear in The Heart of Melbourne
Simon Moro works out of the main recording studio at Allan Eaton Studio P/L, in St Kilda. This recording studio features a rich heritage and has been used for many award winning records and film scores over the past 4 decades.
The live space is large enough to accommodate a 60+ piece orchestra, with separate drum room and isolation booths for amps, so you can feel comfortable within the space.
A kitchen, pool and ping pong table are available, as well as production offices should they be required during a session.
The recording studio includes amble off street parking, free WiFi and is close to several cafes and bars.
Recording Studio Control Room Design
The recording studio control room is based on a classic Westlake design, with an even frequency balance so your tracks sound just as good in the car. The control room can fit a small group of people comfortably, and is raised, providing excellent visibility into the recording space.
Check out the recording studio equipment here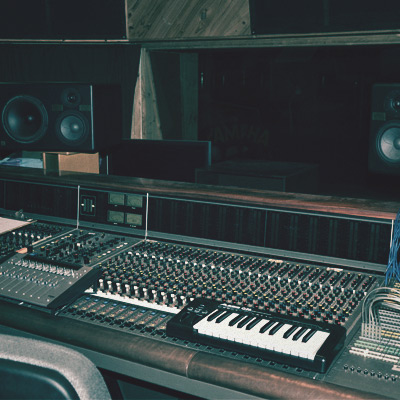 "Making music with Simon is a no brainer. His musical sensibility, awareness of trends and over all flexibility makes him one of the best in the business. The quality of his work and the extent of his knowledge in the studio is rich and most certainly evident in the product he produces his clients. I continue to recommend Simon to all my colleagues, knowing that they will always be as happy as I am with his craft."
Anthony Costanzo
Wicked, We Will Rock You, Cats